The People of IJEF
Our mission is to train and sponsor Brazilian Jiu-Jitsu Instructors in places that lack access to the art we love. The coaches we support, our "Roll Models," are tasked with training as many children as possible, absolutely free.
Sue Bentley
Executive Director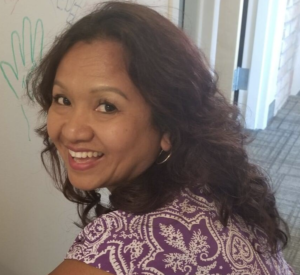 Sokunthea (Sue) Bentley volunteered in 2018 for the International Jiu-jitsu Education Fund, as the Executive Director. Sue currently lives in Edina, Minnesota. Her husband, Ishmael Bentley, owns a Jiu-Jitsu academy, M-Theory Martial Arts, in St. Louis Park, MN. She has worked in the non-profit sector for many years, helping to deliver immigrants and refugees services for the past two decades. She currently works in a Hmong charter school, New Millennium Academy, as the Human Resources Business Partner. Sue herself is a refugee from Cambodia, coming to the US after the Khmer Rouge takeover of Cambodia in the early 1980's.
___________________________________
Professor Erik Klinger (Black Belt)
Founder/President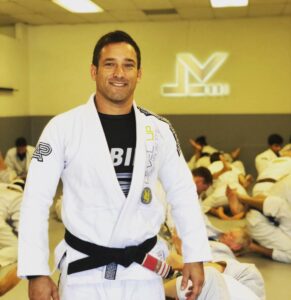 Professor Erik Klinger, founder of Level Up Brazilian Jiu Jitsu Worldwide, began his martial arts training over 40 years ago. His first experience with martial arts was at a young age in a community center in Northern California where his interest soon grew into an obsession.
Since then Professor Erik has had an extensive Martial Arts experience traveling literally around the world training, teaching and competing. g gaining black belts in five different disciplines including a third degree black belt and Professor teaching certificate in Brazilian Jiu Jitsu under Master Joe Moreira (8th degree coral belt) and Grandmaster Francisco Mansor (9th degree red belt).
Today, Professor Erik Klinger runs five thriving Level Up Jiu Jitsu schools in Los Angeles, California and Houston, Texas with hundreds of students in a little over four years and Level Up affiliates in several countries around the world.  Professor Erik is also a private business coach to many world renowned Brazilian Jiu Jitsu school owners and world champions as well as new martial arts school owners looking to improve or understand the business more thoroughly.
___________________________________
Professor Ishmael Bentley (Black Belt)
Vice-President
Professor Bentley grew up in Kentucky learning to box and practicing karate, when in 1999, he discovered Brazilian Jiu-Jitsu. He has never looked back. In 2000, he began training twice a day, six days per week. Then in 2006, he earned his black belt after six years of dedication. Check out this interview on how influential IJEF was for him:
___________________________________
Dr. Megan Michael (White Belt)
Director of Business Development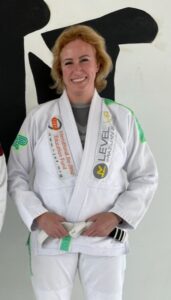 Since 2017, Dr. Megan Michael has been training Jiu-Jitsu in Minneapolis, Minnesota.  She has been an avid supporter of foundations that help those in need utilize Jiu-Jitsu as a form of physical and emotional therapy. Having served as the Director of Development for other foundations, Dr. Michael is honored to bring her significant fundraising experience to help further the mission of IJEF. Both of her younger daughters train Jiu-Jitsu avidly at M Theory Martial Arts. Believing that our children are both our future in this world and our legacy, the mission of serving underprivileged children in foreign countries through imparting the art of Jiu-Jitsu fits Dr. Michael's ethos perfectly.
It's time to bring IJEF's mission from grassroots to the forefront as an example of helping children in third world countries change their lives and futures through developing discipline, self-confidence, respect, integrity, and dignity.
Dr. Michael is a board-certified chiropractor and acupuncturist with 15 years experience in clinical practice. She focuses on treating athletes, both professional and amateur, and active individuals of all ages. Dr. Michael is also the Founder and CEO of MM Candle Company, a unique collaboration with veterans, based in North Carolina. Additionally, her passions include jumping horses, traveling with her family, Muay Thai, and showing dogs at the highest AKC national level.
___________________________________
Professor Derek Nakagawa (Black Belt)
Board Treasurer
___________________________________
Warren Szewczyk (White Belt)
Board Secretary

Warren Szewczyk is a writer, researcher, and graduate student in Epidemiology with a white belt in Brazilian Jiu-Jitsu. He has been supporting IJEF since its inception in 2016 and has been thrilled to see its growth into a globe-spanning charity organization. Warren believes deeply in the power of martial arts practice to transform lives, hoping that one day through IJEF's work, any community in need will be able to access the strength and healing jiu-jitsu can bring.
___________________________________
Shekar Sathyanarayana (Blue Belt)
Head of Operations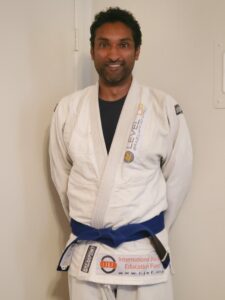 In 2018, Shekar Sathyanarayana was inspired to join the IJEF Board via his efforts to help start a school in Chennai, India, closeby to where his relatives are from.  In 2017, he first got into jiu jitsu at Level-Up in Los Angeles and never looked back due to the physical, mental and playful benefits.  He strongly believes in helping to teach these qualities to underprivileged kids locally and around the world.
Utilizing his business, legal and networking skillset, Shekar is responsible for helping to keep the IJEF Board organized and running smoothly.  He also serves as the IJEF Board liaison for each of the coaches around the world.
He is originally from Kansas and maintains an active lifestyle in triathlons along with jiu jitsu.  He is also a connoisseur of Indian food and wine.